Birch Buddies K–5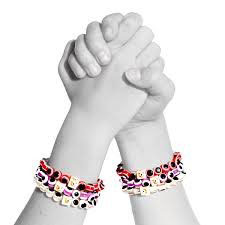 Open Mondays, Tuesdays, and Thursdays in 2023–2024.
Community Service has created Birch Buddies (BB), an after-school program that is designed to provide a safe and fun environment for children after the normal school hours. Our Birch Buddies program is available to all currently enrolled students in kindergarten through grade 5. The program opens at 3:15 p.m. and closes at 5:00 p.m. Please see the school calendar for specific dates.
Only qualified and caring staff work at the BB program! Our staff members work hard to ensure that your child's participation in the program is a positive experience. All of our staff have experience working with children and have current certifications in CPR and first aid.
Participants also have access to the playground, tennis courts, ice skating rink, warming hut, pavilion, nature trails, and camp site located at the Birch Grove.
Birch Buddies Specials
Birch Buddies - Hike
Coming soon on Wednesdays for eight weeks starting on September 13! BGCS staff Sara Knottski and Gayle Grinnell will be guiding k–5 through eight beautiful North Shore hikes. Registration forms will be sent home the first week of school. Hike the shore!
September 13 - Caribou Falls: 1 mile
September 20 - Temperance: 1 mile
September 27 - Lutsen Mountains with Gondola ride up: 3.5 miles downhill
October 4 - Oberg Mountain: 2.3 miles
October 11 - White Sky and Agnus Lake: 2.5 miles
October 18 - Sugarloaf: 1 mile
October 25 - Cascade and Lookout Mountain: 3.5 miles
November 1 - Carlton Peak: 2 miles
Parents will need to pick up students at a predesignated spot between 5:30 and 6:00 p.m.
Registration forms available in the school office.
Birch Buddies - Skate
Dates to be announced the winter of 23–24.
After School Session: 3:15–5:00 p.m.
Will be open three days a week in the 2023–2024 school year.
The afternoon session includes planned activities by the BB staff. Activities and interactions may include outside time, gym time, on-going art projects, and hands on activities that are exciting to young children. At 4:45 p.m., the atmosphere is quiet and relaxing until close at 5:00 p.m. We begin to assess a late fee of $1 per minute for pick-ups after 5:00 p.m.
Homework Help
Homework help may be available to your child on an as needed basis during program hours. Licensed teaching staff may be available to assist children in understanding how to complete homework assignments; however, students/parents are responsible to see that assignments are completed. If your child needs help understanding how to complete homework assignments, please call the Community Service office at (218) 663-0170, ext. 26.
Tutoring
Tutoring may be available during program hours for an additional fee. To arrange, please call the Community Service office at (218) 663-0170, ext. 26.
Brightwheel
Brightwheel is a secure online billing and payment system that allows digital payments directly from your bank account or credit/debit card. You receive paperless invoices, email receipts, and tax reports. Sign-up is easy! If you would like to use this system, please let us know what email address you would like to use, and we will send you a secure invitation to set up your account.